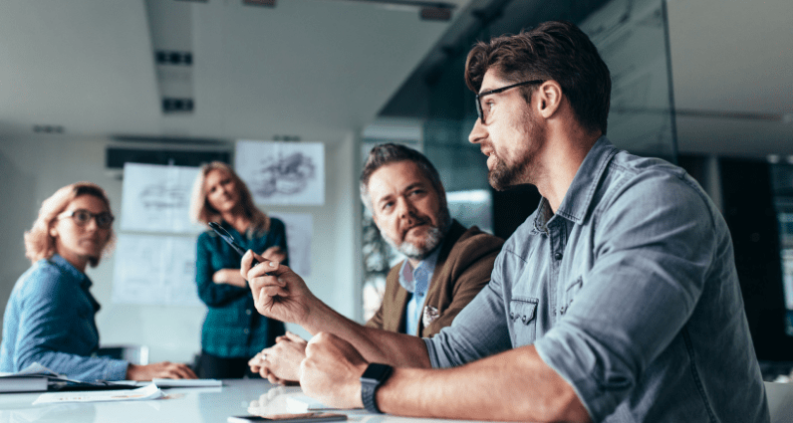 5 Amazing Startup Pitch Deck Examples You Can Steal Ideas From
5 Amazing Startup Pitch Deck Examples worth Checking Out
In this article, we'll share the top five pitch deck examples you can steal ideas from. Modeling your approach after these top-tier startup pitch decks doesn't necessarily guarantee startup fundraising success, but it will certainly point you in the right direction. Don't miss these amazing startup pitch deck examples.
1. Airbnb
Airbnb's pitch deck is one of the most searched pitch deck references on the internet. Why? Airbnb is one of the most recognizable brands in the world, and this startup pitch deck was their startup's first step towards stardom. Ultimately, Airbnb's pitch deck, right from the start, explains the problem (expensive hotels) and potential solution (low-cost apartment or room rentals from local hosts).
2. Buffer
Buffer is a social media management tool used by the world's largest businesses and organizations. In 2011, Buffer was accepted into AngelPad's startup accelerator program. There, the company raised an initial investment of $120,000. In general, the company has taken the approach of being profitable and having decent revenue at the time of raising funds. The real value of their startup pitch deck is in the number of partnerships and integrations that the company had prior to investment.
3. LinkedIn
LinkedIn pitched for a Series B in August 2004. During this time, social media was on the rise — Friendster was at its height, MySpace just raised a premium round from Benchmark and Kleiner, and Facebook was in its infancy. In the pitch deck, LinkedIn did a great job at addressing investors' objections. LinkedIn knew that it was one of many new and exciting social media tools. However, LinkedIn explained how it differs from the competition, how it would amass millions of users, and what investors could stand to gain if they jumped onboard right now.
4. YouTube
YouTube is the largest video sharing website in the world. Founded in 2005 by former PayPal employees Chad Hurley, Steve Chen, and Jawed Karim, it was bought by Google just one year later. YouTube's no-frills approach to its startup pitch deck showed investors that they meant business. In fact, within the first few slides, YouTube promised to become "the primary outlet of user-generated content on the internet, and to allow anyone to upload, share, and browse this content."
5. Uber
Over a year ago, on the ninth anniversary of the founding of Uber, its co-founder Garrett Camp shared the company's initial pitch deck via Medium. Since then, Uber has become the largest ride-sharing service. Their pitch deck does a great job of explaining exactly how the service works. Let's face it — at the time, jumping into another person's car felt a little odd, right? Uber explained how their service was fast and efficient, affordable, and super easy to use.