What Is an Angel Investor?
An angel investor (also known as a private investor, seed investor or angel funder) is a high-net-worth individual who provides financial backing for small startups or entrepreneurs, typically in exchange for ownership equity in the company. Often, angel investors are found among an entrepreneur's family and friends. The funds that angel investors provide may be a one-time investment to help the business get off the ground or an ongoing injection to support and carry the company through its difficult early stages.
An angel investor is usually a high-net-worth individual who funds startups at the early stages, often with their own money.

Angel investing is often the primary source of funding for many startups who find it more appealing than other, more predatory, forms of funding.

The support that angel investors provide startups fosters innovation which translates into economic growth.

These types of investments are risky and usually do not represent more than 10% of the angel investor's portfolio.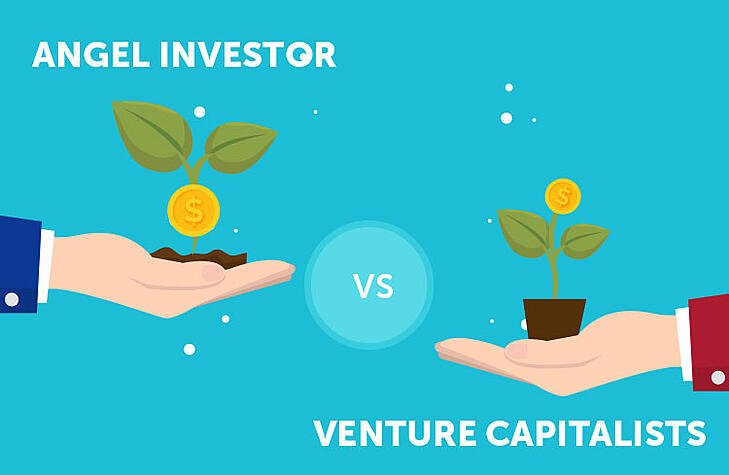 Who Can Be an Angel Investor?
Angel investors are normally individuals who have gained "accredited investor" status but this isn't a prerequisite. The Securities and Exchange Commission (SEC) defines an "eligible investors" means participants eligible and competent to understand the risk & return potentials to invest and commit to subscribe to any exchange traded fund; and be either a registered local or foreign asset manager or asset manager or a company incorporated in Bangladesh or abroad or a statutory body or a local government authority or a bank or a financial institution or an insurance company or a co-operative society or a merchant banker & portfolio manager or a stock dealer or a market maker or a mutual fund or a collective investment scheme or an alternative investment fund or a registered pension fund or a registered provident fund or a registered trust fund or a registered superannuation fund or a registered foreign fund or a foreign individual or a high net worth resident or non-resident Bangladeshi individual or any other institution as registered with the Commission or any other category as declared by the Commission; 
Sources of Funding
Angel investors typically use their own money, unlike venture capitalists who take care of pooled money from many other investors and place them in a strategically managed fund.
Though angel investors usually represent individuals, the entity that actually provides the funds may be a limited liability company (LLC), a business, a trust or an investment fund, among many other kinds of vehicles.
Angel Investment Platform:
Bangladesh Angels:

Bangladesh Angels is the country's first angel investing platform, founded with a mission to elevate the country's startup entrepreneurs to the highest level. To be registered as an independent, not for profit company, it is a collaborative endeavour bringing together the leaders in the local entrepreneurial ecosystem and global partners – who share a passion to create value and growth for the startups.

Bangladesh Angels Network:

Bangladesh Angels (Bangels) is an Angel Investor Network connecting like-minded active angel investors who are investing in Bangladeshi Startups. You are welcome to join this group if you have previously invested or will invest in Bangladeshi startups.

Bangladesh Angel Investors:

Bangladesh Angel Investors list are mentioned in this site. Here 15 investors are Reside in Bangladesh and other 5570 Angel investors are interested to invest in Bangladesh.
Bangladesh Angel Investors List:
Person

Investments

Founder of @arcom @wpdeveloper. Also, behind @analytify @thetechjournal. Early investor of @leanplum @facebook @geeky-social @trance-1. Retired at 34!

8

Founded Opening Bell Investments ('04), Advisor for Avarice Investments (since '06), BA PoliSci '09 Waterloo, 10+ yrs VC/Angel exp

Singapore · Robotics

19

Founder @vallie , @man-goes-mobile, @green-red • Worked at @google, @admob • Investor @inflection-ventures • Studied at @columbia-university

Singapore · B2B

12

Based in Singapore. Engineering @ Google Cloud. Internet Access as a Passion. Commodity + Cloud Hardware for All. 14yrs @ Google.

Jakarta · Mobile Advertising

0

CEO @ Hishab,  Ex Director of M&A and Strategic Investment of a listed company in Tokyo.  Invested  and managed 8 startups (4 from Y-Combinator) 

Dhaka · Enterprise Resource Planning

5

Founder @fairbanc-1 & @clear-immigration-clearimmigration-com Worked at @mckinsey-company, @google, @adobe-systems @deutsce-bank Studied at @wharton-school

San Francisco · FinTech

2

Enterprise sales and startup business development. Rhapsodize the great works of Henry Singleton and Tim Murphy(The Capital City guy, not Senator).

Vilnius · Social Media Platforms

4

Founder @founded-in-bangladesh, @quiz-wars

Dhaka · Language Learning

0

Open Source Evangelist

Dhaka · Cloud Infrastructure

1

Barrister & Advocate of the Bangladesh Supreme Court. Founder & Partner, The Legal Circle. Startup Mentor, looking to invest in for-good product-based startups.

Dhaka · Medical Devices

0

Founder @BinaryPoets

Dhaka District · Web Design

2

Co-Founder & CEO of Genex Infosys Limited Managing Director of Genex Digital Ltd. Vice Chairman of Green & Red Technologies

Dhaka

0

If you're looking for the best image editing services at a reasonable cost then Clipping Path Express is the best place for you. We offer the best price. It doesn't mean our quality is bad. We never compromise with quality.

Dhaka

0

SHAWLIN ISLAM is an architect, and Illustrator brought up in Kuwait City. She has completed her Bachelor's degree in Architecture from University of Asia Pacific and has a diploma in Interior Design.

Stockholm

0

Founder & CEO, SaaSpot LLC

United States

0